Did you know that the motor industry recommends that you change your normal mineral brake fluid at least every 2 years?
When was the last time you changed yours?
Glycol-based brake fluid is hydroscopic. It absorbs moisture from the atmosphere and after a couple of years it could have reached dangerous levels, allowing your fluid to boil under hard braking. Think about that!
Silicone brake fluid isn't hydroscopic, lasts many times longer than mineral fluid, and it doesn't harm paintwork - spill this on your paint and it will wipe it off! Apparently the US military use it in their tanks!
Comes complete with a warning label for your master cylinder, so that some ham fisted mechanic doesn't accidently mix glycol fluid back in the system again.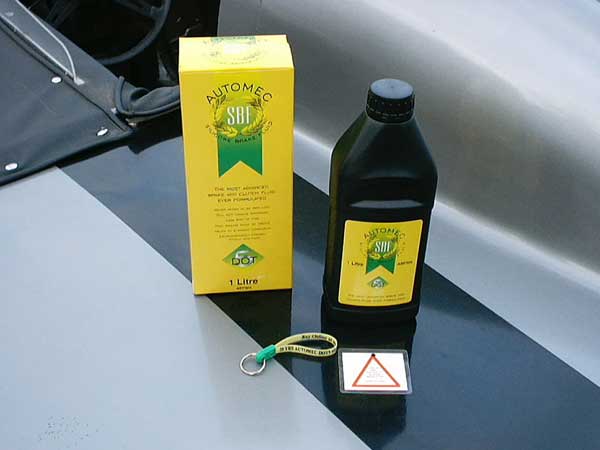 Automec Silicone Brake Fluid
To add any of the in stock, built to order, or available to order items to your basket, please choose an order qty and then hit the add to basket button.
To make it easier for our overseas customers, you can now browse our website and view prices in over
PART NO.
DESCRIPTION
PRICE
EXCH.
SURCHARGE
UNITS
AVAILABILITY
ORDER QTY
ABF003
SILICON BRAKE FLUID - 500ML
£22.31
EACH
IN STOCK