Serious about losing some weight?
Well remove it from where it matters, right from the front of the engine.
Taking weight off a car is the cheapest and easiest way to better performance, it's all about power to weight ratio.
Look at these figures:
A standard steel GT6/Vitesse, TR5/6 steel front plate weighs 1.75 kilos, our aluminium ones weigh 500 grams!
Real quality items exactly replicating the steel originals, no other modifications required.
Available direct from us, or from one of our trade outlets.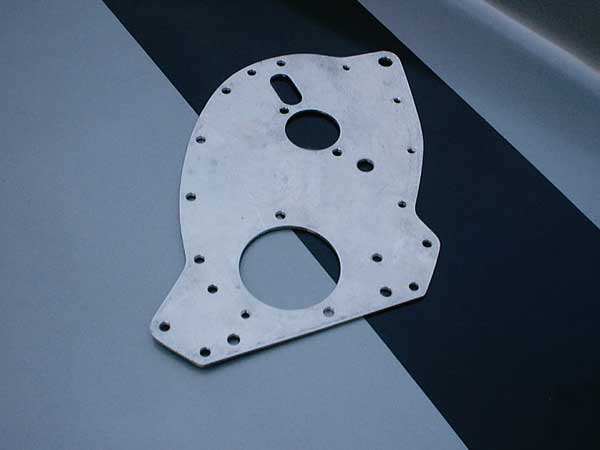 Alloy 6 Cylinder Engine Front Plate
To add any of the in stock, built to order, or available to order items to your basket, please choose an order qty and then hit the add to basket button.
To make it easier for our overseas customers, you can now browse our website and view prices in over
PART NO.
DESCRIPTION
PRICE
EXCH.
SURCHARGE
UNITS
AVAILABILITY
ORDER QTY
215372A
ENGINE FRONT PLATE - HERALD SPITFIRE ALLOY
£79.98
EACH
OUT OF STOCK, AVAILABLE TO ORDER
215349A
ENGINE FRONT PLATE - GT6 VIT TR5-6 ALLOY
£34.81
EACH
IN STOCK
215350
GASKET FRONT ENG PLATE
£1.50
EACH
IN STOCK
211126
TIMING COVER GASKET
£2.55
EACH
IN STOCK
100499
TIMING COVER OILSEAL - SMALL
£4.60
EACH
IN STOCK
UKC1110
TIMING COVER OILSEAL - LARGE
£4.10
EACH
IN STOCK
42425
TIMING CHAIN TENSIONER - SINGLE CHAIN
£3.65
EACH
IN STOCK
145866
TIMING CHAIN TENSIONER - DUPLEX
£4.75
EACH
IN STOCK