An aluminium version of the steel engine backplate fitted to to your car.
As an example of the potential weight saving, the normal steel GT6 version is 5 kilos, our aluminium one is 1.4 kilos - a serious saving!
Available direct from us, or from one of our trade outlets.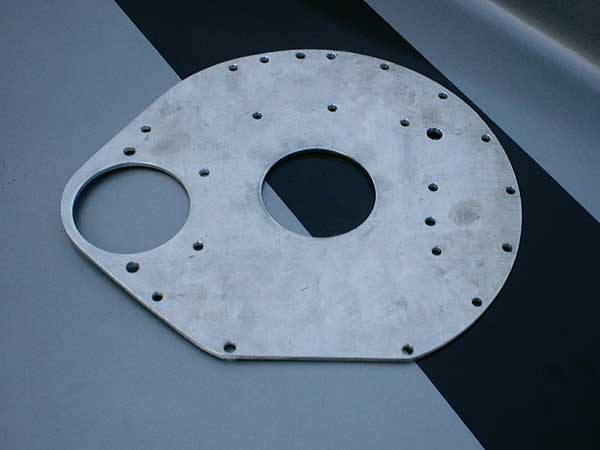 Alloy Engine Back Plates
To add any of the in stock, built to order, or available to order items to your basket, please choose an order qty and then hit the add to basket button.
To make it easier for our overseas customers, you can now browse our website and view prices in over
PART NO.
DESCRIPTION
PRICE
EXCH.
SURCHARGE
UNITS
AVAILABILITY
ORDER QTY
201344A
ENGINE BACK PLATE - SPITFIRE HERALD ALLOY
£49.98
EACH
IN STOCK
211514A
ENGINE BACK PLATE - GT6 VITESSE ALLOY
£64.98
EACH
IN STOCK
211505A
ENGINE BACK PLATE - TR5-6 2000-2.5 ALLOY
£64.98
EACH
OUT OF STOCK, AVAILABLE TO ORDER