December 2013. We have now sold all remaining stock. No immediate plans to do another run, sorry.
Standard cast iron diff casings but with a drain hole drilled to make changing your oil a lot easier and quicker!
Suitable for Spitfire MK IV/1500, GT6 and Vitesse 2 litre.
Please note!
Price is for exchange only - a surcharge applies if an exchange casing is not supplied.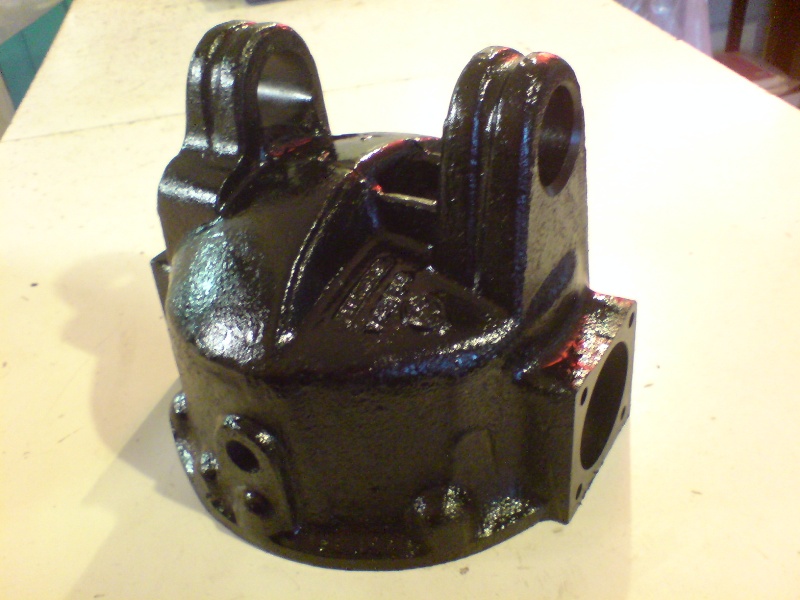 Drilled Diff. Case
To add any of the in stock, built to order, or available to order items to your basket, please choose an order qty and then hit the add to basket button.
To make it easier for our overseas customers, you can now browse our website and view prices in over
PART NO.
DESCRIPTION
PRICE
EXCH.
SURCHARGE
UNITS
AVAILABILITY
ORDER QTY
DRAIN
DIFFERENTIAL REAR CASE - DRILLED TAPPED FOR DRAIN
N/A
NO LONGER AVAILABLE

 

114749
DIFFERENTIAL GASKET - REAR CASE
£0.55
EACH
IN STOCK
155660
DRAIN PLUG - MAGNETIC
£6.98
EACH
IN STOCK
114774
DRAIN PLUG
£2.96
EACH
IN STOCK
117578
BUSH DIFFERENTIAL REAR CASE
£6.59
EACH
IN STOCK
117578B
DIFFERENTIAL REAR CASE BUSH POLY BLUE
£14.41
EACH
IN STOCK
117578R
DIFFERENTIAL REAR CASE BUSH POLY RED
£14.42
EACH
IN STOCK