Survivors, replicas, fakes, and other funny business
A controversial section! Here we shall list what we know, or have been told by a trustworthy source (we ere towards ex factory guys as against latter day 'researchers/historians') about the fates of all ex works cars, or parts there off. We also list nice attempts at replicas, and the like.
In no particular order;
BAC 370C Works rally Spitfire replica.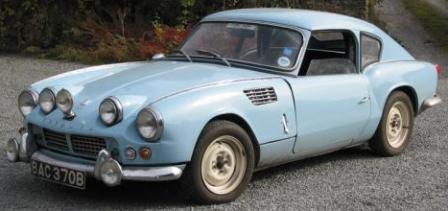 A nice attempt at a replica rally car. Actually has a perfectly authentic 4 headlight works part alloy bonnet fitted. Originally a Coventry car (as shown by the AC registration) and around locally until the early 90's when it appeared on our car park when we were still John Kipping's. It had been bought locally and sat on our car park for a couple of months before transiting up North to Chic Doigs for restoration for its new owner, and it's metamorphosis into a rally replica. Obviously whilst it languished in our field we took the chance to crawl all over it examining all it's nooks and crannies. Unfortunately other than the bonnet it was all perfectly bog standard production Spitfire, and even the bonnet had suffered at the hands of the customizers as our pictures bear testament! A couple of rolls of 35mm were shot of it for future reference and then it disappeared up North.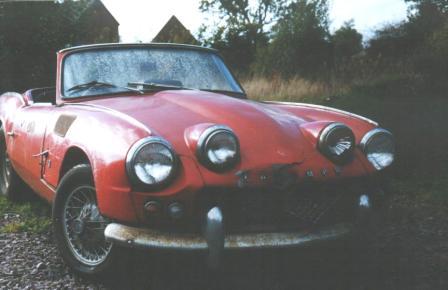 BAC 370C as it appeared in our car park in the early 90's.
Note the riveted on GT6 bulge!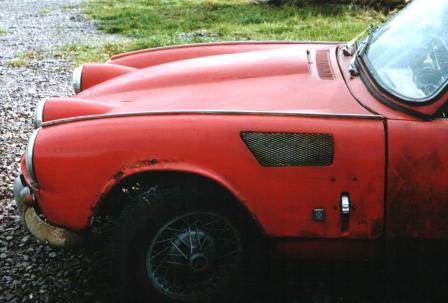 Another picture of that works bonnet, who says aluminum doesn't corrode!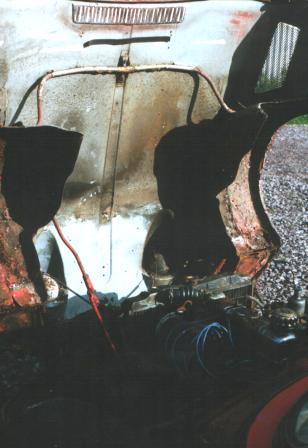 Underneath it's still powder blue. Look carefully and you can see the rivets poking through holding that GT6 bulge on. All the steel parts of the bonnet including the arch's were totally rotted out as can be seen. In fact the rest of the car was similarly rusty and could only really be seen as a donor to a better shell.
12.03.07 up-date check here for this car at Auction
http://www.brightwells.com/3rdparty/orphanspress/classiccars/viewdetails.php?vehicle=417
Aug 07 up-date this car is now in the possesion of Fabrizio Comi, see below for Fabrizio's superb GT6R replica.
Feb 08 up-date Fabrizio has forwarded the following recent pictures.


Spitfire MKII FNN 814C
This Spitfire came on to the market last year (September 2006) reportedly being fitted with yet another genuine works four headlight rally Spitfire bonnet. So that's two works rally bonnets that escaped the factory!
July 07 up-date have spoken to Fred Nicklin who knows the car and the original builder/owner. Fred can confirm that this is indeed a factory original 4 head lamp rally bonnet.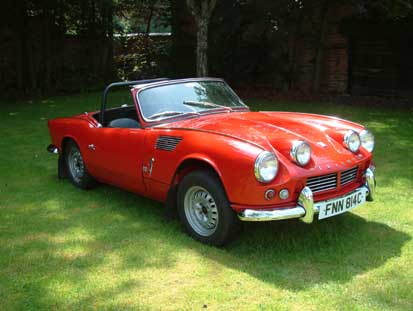 Fabrizio Comi's GT6R replica
A thing of beauty and a tribute to a man's passion!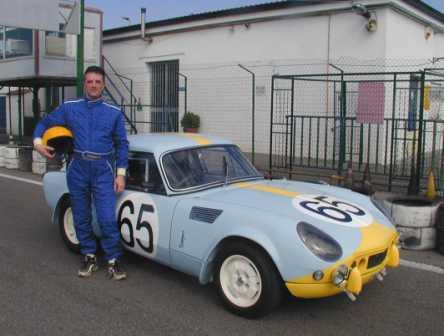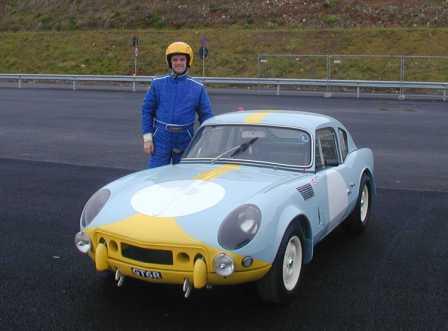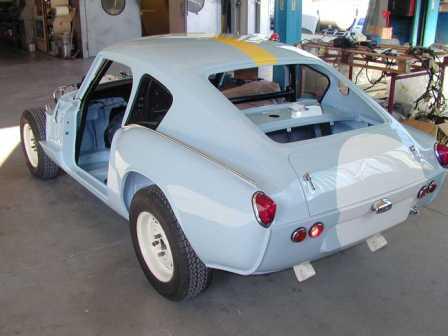 And under construction. All pictures courtesy of Fabrizio
ADU 7B Works rally car (take 2!)
Known universaly as the Fred Nicklin 'Bitza' . Fred built this car himself from genuine 'works' components left over in the factory when the factory team was wound up in the late 60's. Some time after this it aquired the 'spare' identity from the original ADU 7B which lost it's paperwork when it was exported to France and re-registered locally in 1965/6 (Fred delivered it!).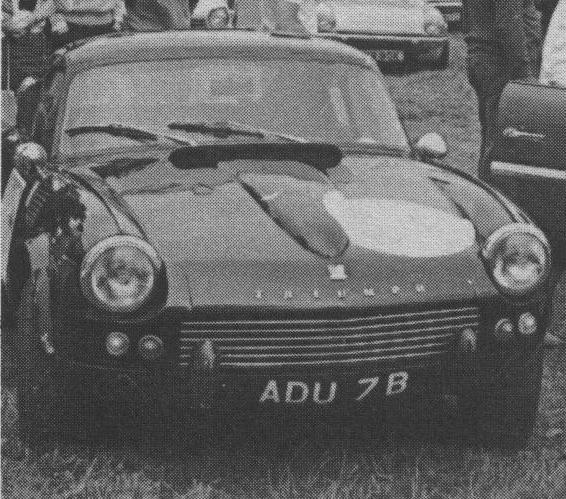 More to follow, watch this space!