Spitfire ADU 467B Rally
Known as the SMART car, originally sponsored by Stirling Moss and BP and driven by Stirling's secretary Val Pirie this was built up in Triumph competitions and ran alongside the works team.
After the works closed the race/rally Spitfire effort works mechanic Pete Cox bought 467B and turned it into a highly successful circuit racer. More to follow soon on this part of the cars life!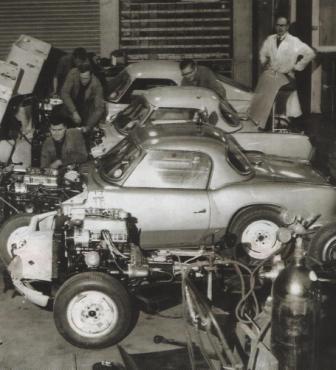 ADU467B (first complete car in line-up) sharing famous company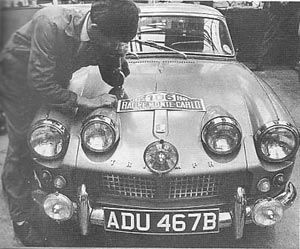 ADU 467B being prepared for the 1965 Monte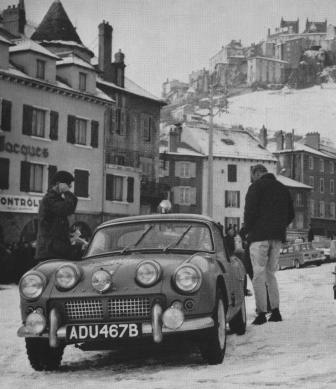 ADU 467B Monte Carlo Rally 1965 (Retired)